Marc Fournier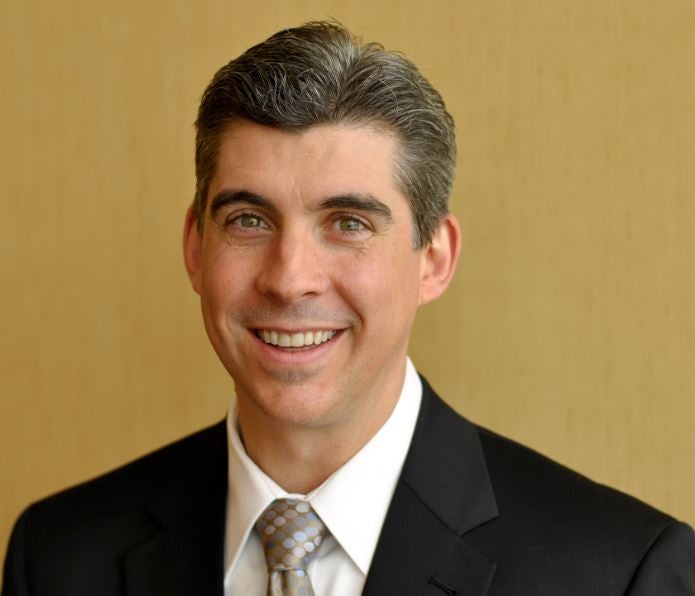 Contact Marc: Marc.Fournier@georgetown.edu
As Vice President of Auxiliary Services and Real Estate, Marc Fournier supports Georgetown's dining, retail, merchandising and hoteling options, and manages the University's real estate portfolio. Marc is responsible for enhancing the existing Auxiliary Services group, identifying areas of value across the University and establishing strategic partnerships. He supports the university real estate enterprise, which includes strategic financial and academic planning, real estate acquisitions, 600,000 sf of leased inventory and campus master planning.
Since Covid-19 disrupted student life in early March 2020, Marc has led the closure of campus, managing student storage and coordinating the safe wind down of dining, hotel, retail spaces in addition to championing and implementing the Covid-19 testing strategy for Georgetown.
As the University explores how to safely and effectively re-open campus, Marc has led a dual role in not only how to re-operationalize dining, retail, hotel spaces, but also is directing the screening, testing and contact tracing operations, supporting the development of the University Health and Safety plan and acquiring overflow spaces for the residential population.
_______
Prior to Georgetown, Marc most recently served as Associate Vice President of Business Services for Auxiliary Enterprises at George Mason University. During Marc's time at George Mason, he directed and coordinated the auxiliary enterprises that support the educational, social, cultural, and recreational interests that meet student needs and facilitate student development while generating sustainable revenue. He was instrumental in developing a "managed print services" solution that is saving Mason nearly $1 million annually. Among Marc's many accomplishments are the repositioning of Mason's retail dining platform, outsourcing the Patriot Tech computer store, developing a Faculty and Staff dining club, and successfully negotiating Chipotle into the retail dining program.
In addition, he managed the University Real Estate Department and supported leasing, campus planning, and community planning functions. Marc centralized the real estate process from a distributed model and supported campus master planning activities. He presented University real estate developments and business progress to the Board of Visitors, internal and external stakeholders, and public community forums.
Prior to joining George Mason, Marc served in executive positions with Crestline Hotels and Resorts, Starwood Hotels and Resorts, Radisson Hotels, Winegardner and Hammons, and Hyatt Hotels & Resorts. Fournier joined the University after helping the institution reposition The Mason Inn and then repurpose the asset into a mixed-use academic, student dining, and housing facility.
Marc's educational background includes Associate of Science in Culinary Arts and Bachelor of Science in Food Service Management from Johnson & Wales University, where he was a teaching assistant and fellowship recipient. In addition, Marc received his Master's of Hospitality Administration from the University of Nevada, Las Vegas, and most recently his Master's in Real Estate Development at George Mason University.