Stand Down for Safety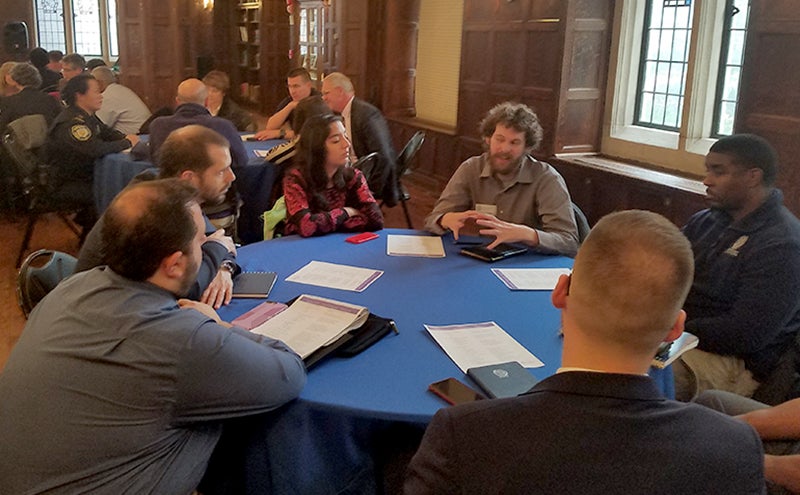 Members of the university community participated in a November 5th training session to reinforce everyday safety measures while working and traveling across the campuses.
Geoff Chatas, Georgetown's senior vice president and chief operating officer, led the Stand Down for Safety training that included a series of breakout sessions during which attendees shared best practices for maintaining safe environments throughout the university.
Staff members from planning and facilities management, protocol and events, public affairs and residential living explored pedestrian and vehicle safety and how to report safety hazards on campus.
Loureiro Engineering Associates, Inc., an external consulting group, provided insights and tips to ensure safety within a higher education institution environment.
Call the Georgetown University Police Department at 202-687-4342 to report any safety concerns.