Speed Mentoring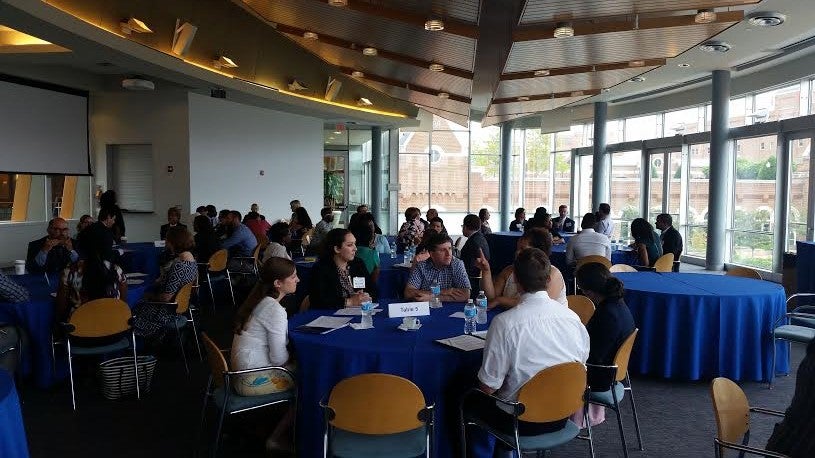 The Georgetown University Speed Mentorship Program is a quarterly group mentoring event in which 40-50 selected mid-level staff can hear from and interact with senior staff and leaders.
From the perspective of early-career employees, mentorship serves to increase their work effectiveness, overall awareness of and feelings of identification/ownership of the university's mission, and engagement with senior leaders. From the University's perspective, this will improve work efficacy and build a culture of collaboration across campuses. Group mentoring is intended to directly address the issues of relationship-building and engagement with senior leaders. Second-order results may be increased identification with mission and work efficiency.
Initially, each leader will have a few minutes to describe for the whole group what he or she does and how his or her role functions within the university. Leaders will then take seats individually at each of 10 tables, where groups of about 5 staff will be able to interact with them. Staff may pose prepared or impromptu questions to senior staff and will rotate tables in timed intervals of about ten minutes.